Our Planmeca Promax 3D Mid CBCT scanner is a high-tech and modern imaging machine, capable of producing incredibly detailed internal views of the mouth and jaws. A CBCT scanner uses very low doses of radiation to produce amazing 3D images of the teeth and the surrounding structures. Unlike traditional X-rays, CBCT scanners can distinguish between different types of tissue and this enables the dentist to see structures in and around the mouth in greater detail and from a greater variety of angles.
What are the benefits of a CBCT scanner?
The CBCT scanner has a range of benefits for both our dental professionals and patients.
The scanner produces incredibly accurate and detailed images, which are extremely beneficial during the detection and diagnosis of oral health problems and structural abnormalities.

Scanned images can be used to monitor the efficacy of treatment and can also aid in the planning of treatment.

CBCT scan also improve accuracy and reduce the risk of mistakes, as they provide incredibly detailed images and allow dentists to assess the risk of a procedure or course of treatment.
The efficacy of treatment is increased and potential risks and mistakes are greatly reduced.

This advanced form of technology can help to put the patient's mind at ease, as images can be used to explain how a procedure is going to work.

This allows the patient an improved understanding of the treatment and enables them to be better prepared.
What are CBCT scanners used for?
CBCT is becoming increasingly important, as dentistry evolves and becomes more dependent on technology and has a wide range of uses in the field of dentistry, including:
Dental implant planning and placement

Diagnosis and detection of infections and tumours

Oral surgery

TMJ (temporomandibular joint disorder) diagnosis and evaluation

Complex endodontic cases

Orthodontic treatment

Periodontal disease
Advantages of dental CBCT scans
Better image quality and accuracy, CBCT scans can focus in on a specific spot, allowing dentists to examine an area that is small as a single tooth's root. The 3D capabilities mean that the dentist can view what's going on in the patients mouth from different angles for better diagnosis and a complete evaluation.

Unlike traditional dental X-rays, the CBCT scan can show both bones and soft tissues easily, this allowing the dentist to form a more precise treatment plan.

CBCT uses lower dose of radiation then a conventional CT scan.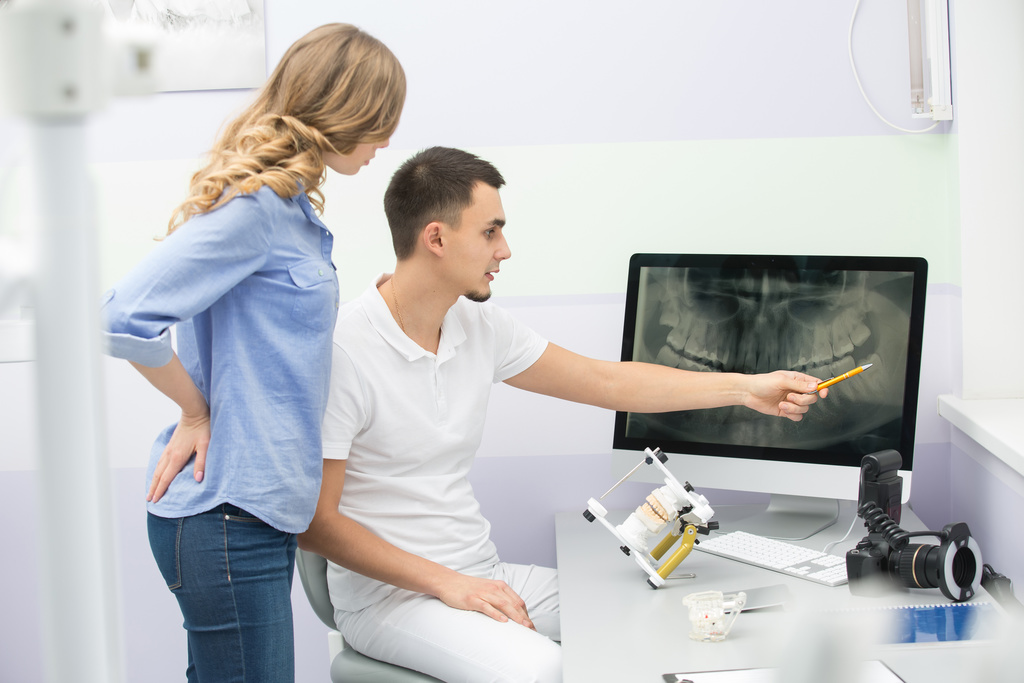 Temporomandibular Joint (TMJ)
Although the clinical examination is the most important step in the diagnosis of TMJ pathology, CBCT is needed due to the complex anatomy and pathology.
It is very common to take an image of the joint when there is locking, pain and articular sounds. 
One important thing to consider when imaging the TMJ is the interpretation of the joint function, which can be accomplished by comparing the condyle in the closed and opened mouth position.